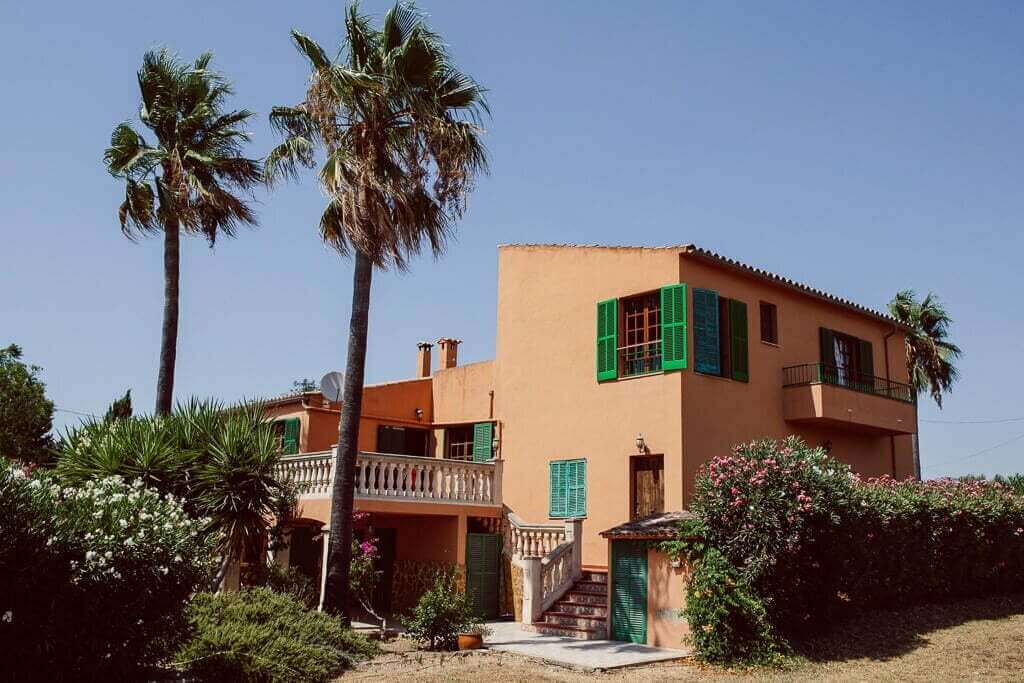 The Reach Mallorca School (RMS) started on the 1st of April 2023 for the first time as an international, fivemonth evangelism and mission school. The first class are eleven students from Germany, Norway and Switzerland, who are hungry, fiery and dedicated.
The school was initiated by three married couples and the organisations they lead: Gospeltribe from Karlsruhe, Jugendmissionsgemeinschaft from Bielefeld and THE FOUR from Zurich. A leadership team of six from Switzerland, Germany and a missionary already based in Mallorca was recruited and is working together.
The vision for this school came about after we had been organising life-changing Reach Mallorca outreaches with over 250 participants every year for over ten years. Every year we experienced how people are searching, how strongly God worked visibly here and how we traveled home with a sustained fire that inspired us to continue to live the same in our homes.
The school is located in a beautiful and highly strategic place: in the middle of Mallorca. Around 15 million tourists travel to this Balearic island every year, many of them speaking German.
Together we want to reach the island with the gospel and train the students to become passionate followers of Jesus. Graduates will discover their calling more deeply and will be able to speak naturally of Jesus and live an awakened life anywhere in the world.
Reach Outreaches and schools are to be multiplied to other party destinations, Mallorca is just the beginning.
We have found an ideal premises for the Reach Mallorca School. A finca (Spanish Country house) in a good location that has hosted evangelism teams before. The owner is a Finnish woman who has prayed for a long time that this house will be used for missionary purposes. Now the finca will have to be sold due to her health condition.. For the first school year, we were able to complete a rent – buy agreement for a deposit of EUR 30,000 and a monthly rent of EUR 1,500 until mid-December 2023. This also serves as a down payment for the kind purchase price of EUR 630,000. We would like to raise this amount by the end of November 2023 through donations and interest-free loans, some have already been confirmed to us. During a week of renovation the garage on the premises was already converted into a beautiful trainging room. The school building currently offers space for 20 students. During the winter months it is planned to use the finca as a centre for missionary activities and as a base for the school team.
Location of the Finca in Santa Maria:
– 6 rooms
– 4 bathrooms
– 2 kitchens
– 2 living rooms
– 1 training room
– 1 pool and finnish sauna
– Large grounds and gardenLand area: 7'186m2
Living area: 426m2
Distance to the sea: 14min
Distance to the airport: 18 min
Distance to Ballermann: 20min
Purchase price: EUR 630,000.- (+70k add. costs)
We are looking for donations and interest free loans in order to be able to buy the house. All donations are tax deductible. For loans, will be of course, a contract completed, in which the repayment conditions are also regulated. Please contact us for more details. We are looking forward to hearing from you.
Johannes Baumann of the Management Board is available for questions and further information:
+49 173 869 42 12 / johannes@jmg.de